Interview with Ceslie Jenkins
Author of Why Me? Why Anyone?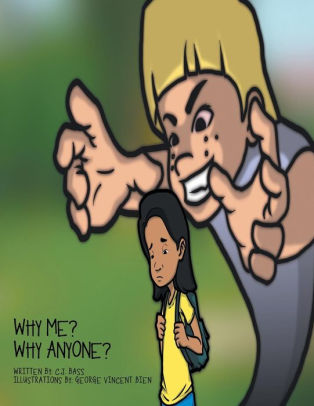 Where are you from originally and where do you reside now?
Originally from Charleston, SC. Currently reside in a little town in South Carolina about 14 miles south of Charlotte, NC.
If you currently reside somewhere besides where you were born, what's the story that lead from there to here?
Really, by the time my family and I ended up here, we had already moved numerous times, as a military family. Once my husband retired from the army and decided to take up culinary arts, that placed us in the Charlotte metro area. We didn't want to live in the city and prefer a slower pace; so that put us on the SC side of the Stateline. We love it here! And we're close enough to our hometown to go when we need to, Atlanta isn't too far (about 3 hours), the mountains are about 2 1/2-3 hours away… it's perfectly located for us.
What made you decide to write and publish your first book?
I made a deal with my then eight year old daughter. If she could overcome her ordeal and defend herself; then I would write a book about it, telling her story. I never thought she wouldn't be able to defend herself. I just didn't think she really wanted me to write about it. But she brought it up a few times; and I finally realized, she's actually expecting this book.
How would you describe your books to first time readers?
This is my one and possibly done. It is an anti-bullying, religious based, and based on true events story of my now high school Freshman daughter, who was bullied by another student in her class during her second grade school year. Things just come to me in the moment… I have to take advantage of those moments of inspiration.
Who do you feel is most likely to connect with the topics you write about?
Any child or parents of a child or children who have experienced bullying. Military families can relate, I touch briefly on that topic. Faith-based children and families may appreciate the faith aspect. That was all my daughter, she came out that way, very spiritual since birth. I could look at her and tell, she's special. She's going to go through things because she's special.
What unexpected or surprising thing did you learn during the process of writing and publishing?
I was surprised how easy it was for me to write the book. It literally took about four hours. It was likely spirit driven. And I'm not overly religiously or one that preaches or throws religion into every conversation; but sometimes I have to take a moment or two to give God praise for his presence because this had to be written with His help, especially in only four hours. I remember the day clearly. I didn't expect it to be so difficult to get the book published. I resorted to self-publishing. Now, it's in the form of a book and not just a document; so I've fulfilled my obligation and end of the deal to my daughter.
If you could, what advice would you give to your past self before embarking on this journey?
Hold on for the roller coaster ride that you're standing in line for; and be ready to use the trash can afterwards. Things will be hard; but things that are worth having are worth fighting for. Your strength will be tested. You don't know how much strength, innovation, inspiration and motivation you have until you're in positions or situations that brings those hidden attributes out.
How many people would you ideally like to reach with your books?
Everyone. No definitive answer, many as possible. Why place a limit on the unlimited.
What has been the biggest challenge and frustration during the process to date?
Devoting time to actually marketing and selling the book. For me, I wrote it because I promised my daughter. It was also a personal goal. I did it and I was happy with just accomplishing that. I don't want any part of marketing and book signings. I'm extremely reserved, I'm not a fan of crowds or large gatherings and I'm socially awkward. So yes, selling the book has been my struggle.
What's your biggest strengths when it comes to book a) writing, b) publishing and c) marketing?
My biggest strength is probably writing the book. If I put my mind to something and I have it set that it's what I want; I'm doing it without any questions… I'm going to do it to the best of my ability.
What's your biggest weakness when it comes to book a) writing, b) publishing and c) marketing?
I didn't have the same feeling about publishing and marketing as I had with writing the book. It was like, "eh". I didn't put much effort at all. That's my weakness.
When do you think you will write your next book?
I have two daughters. So, as you can imagine, I need to write about my younger daughter. It's been brought up quite a few times over the years. I told her I will write about her when the right story comes along. It's much easier when you write about what you know. I have a few things I could make work; but I rather wait for "the one".
Are you self published or did you use a hybrid publisher, or a traditional publisher?
Self-published; but if any traditional publisher wants to pick it up, I'm as open as a pre-Covid world.
FEATURED AUTHORS
Interview with Satwinder Vig
One way to follow this journey is to learn kundalini yoga so that you read more
Keep Reading »