Interview with Allen Itz
Author of Peace in Our Time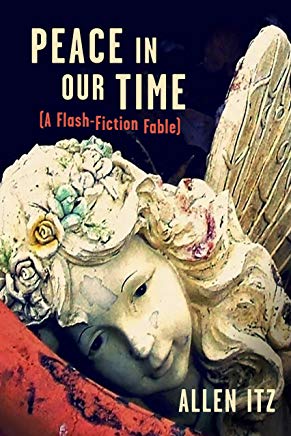 Where are you from originally and where do you reside now?
I was born and raised in the Rio Grande Valley in deep South Texas just a few miles from the border.
I have lived in San Antonio, Texas since 1993
If you currently reside somewhere besides where you were born, what's the story that lead from there to here?
I have lived most of my life in South Texas, moving up the coast to San Antonio as a result of career moves.
I graduated from Texas State College, with time at the University of New Mexico attending Peace Corps training and nearly a year at Indiana University studying Russia as a part of my military duty (1965-1969)
What made you decide to write and publish your first book?
I have retired three times. After my first retirement from a very intellectually stimulating job I felt a need to continue to exercise my creativity. Poetry seemed a good way to start, so I started writing poems and having them published in various on-line poetry journals.
At a certain time, I had accumulated a large collection of poems so I self-published them in my first book, "Seven Beats a Second" complete with full color art on every page by an artist friend. Used copies of that book are still available at Amazon.
Since publishing that book, I have self-published seven eBooks, all but two poetry. The two non-poetry fiction books, including the one that is the subject of this interview, are written in an experimental (to me at least) of an extended, full-book narrative in flash-fiction form. The first of the fiction books is a semi-autobiographical tale of a young boy growing up in South Texas. The second and most recent is written as a series of dispatches, or diary entry, by a soldier trying to survive in dystopian times.
How would you describe your books to first time readers?
My goal as a poet has always been to write meaningful, entertaining, and sometimes humorous poems for people who would not normally be interested in reading poetry, trying to expand the genre and its readers in my own way.
Who do you feel is most likely to connect with the topics you write about?
I think my poetry is not for critics (because I break to many rules) but for readers who might enjoy at look at life through another's lens.
My fiction books are very different. The first, "Sonyador, the Dreamer," will appeal to people who have a curiosity about a young boy and his life growing up in very different times. The book that is the subject of this interview, "Peace in Our Time," has a science fiction edge to it that might appeal to SFy readers. I think it is very timely for our times and the threat of global warming and all its implications.
All of the eBooks are available wherever eBooks are sold.
What unexpected or surprising thing did you learn during the process of writing and publishing?
First, marketing, marketing, marketing. Self-publishing means self-marketing.
Second, people who read poetry are lovers of books, the feel and smell of a book in their hands. The have trouble imagining reading poetry in an eBook.
If you could, what advice would you give to  past self yourself before embarking on this journey?
Write for yourself. Don't worry about critics. Don't expect to be read. If you're not doing it for your own satisfaction and pleasure, don't bother.
How many people would you ideally like to reach with your books?
How many people read the last Nobel Prize winner? That would do.
What has been the biggest challenge and frustration during the process to date?
Marketing.
Convincing people that a poem in an eBook is every bit as fun and good as a poem on paper.
What's your biggest strengths when it comes to book a) writing, b) publishing and c) marketing?
Writing.
What's your biggest weakness when it comes to book a) writing, b) publishing and c) marketing?
Marketing.
When do you think you will you write your next book?
I write every day, so I'm always writing my next book.
I also publish every week or two an on-line journal, "Here and Now" which features my own work as a poet and as a photographer as well as work of friends and other poets I like.
The journal is posted at herenow.7beats.com.
Are you self published or did you use a hybrid publisher, or a traditional publisher?
Self-publish, working with a printer/publisher in India.
FEATURED AUTHORS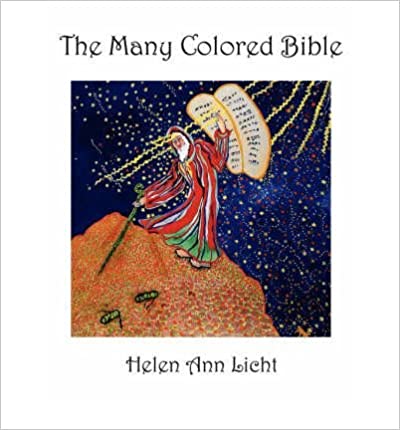 Interview with Helen Ann Licht
Worrying if I was telling too many secrets Leaving out so much.
Keep Reading »