Interview with Charles Umeh
Author of Breaking the Coconut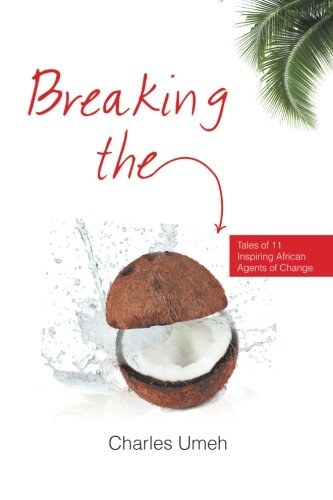 Where are you from originally and where do you reside now?
Born in the city of Lagos, Nigeria. I currently reside in Lagos, Nigeria.
If you currently reside somewhere besides where you were born, what's the story that lead from there to here?
Though born in lagos Nigeria, I've moved around several cities for school
What made you decide to write and publish your first book?
Impact. I'm a changemaker and the beauty about changing the world is that you cant do it alone. I wanted to tell an African story of several Millennial changemakers who were making impact in their corner of the world. Hence the birth of my book Breaking the coconut.which is like a road map to young Africans making Impact around the world their stories would spur young people to make a difference and teach them how to make a difference.
How would you describe your books to first time readers?
It's an amazing inspirational piece about the African changemaker and innovators. The goal is to take you on their journey and help the next generation learn from their experiences. We had 11 African changemakers tell their stories in there.
Who do you feel is most likely to connect with the topics you write about?
Millennials, Generation Z all around the world and everyone who loves to hear an African story of young people making impact
What unexpected or surprising thing did you learn during the process of writing and publishing?
Actually I learned my super power lied more in telling other peoples stories than my own. It was hard to put the spotlight on myself even though the book was like a journey of how I met these changemakers and the change they are making.
If you could, what advice would you give to your past self before embarking on this journey?
The book publishing and writing for me was like a rite passage I learned from writing to publishing to signing contracts that you need to expose yourself to growth to finally make impact.
How many people would you ideally like to reach with your books?
Ideally 100,000. I would tell you why. Anyone who reads my book would definitely rub off from the stories in them and have always bought another copy for someone else. The goal of every writer is to keep writing.personally I want to keep making impact to this number and serving them well with more impactful stories. Currently we started selling copies on my website for $3 with a caveat of signing an autograph name in those who order directly from the website or just send a mail to [email protected] and you get yours.
What has been the biggest challenge and frustration during the process to date?
No frustration really I spoke at TED after my book was published. TED was coming to west Africa and choose from over 2000 people who applied that my story made a difference so its been positive however I dont think my book have got the spread and feedback I seek. So this is me speaking to the universe. 100,000 people around the world get your copy fir $3 and we are off for a good start.
What's your biggest strengths when it comes to book a) writing, b) publishing and c) marketing?
Writing and publishing, I'm work in progress when it comes to marketing. I believe this platform would be super helpful I'm also open to marketing collaborations.
What's your biggest weakness when it comes to book a) writing, b) publishing and c) marketing?
I'm work in progress with marketing.
When do you think you will write your next book?
Started writing already. Hopefully 2021 births it.
Are you self published or did you use a hybrid publisher, or a traditional publisher?
Self published.
FEATURED AUTHORS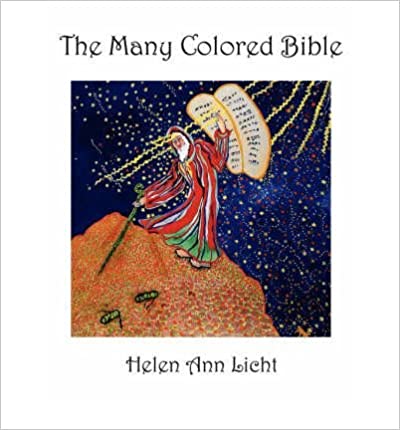 Interview with Helen Ann Licht
Worrying if I was telling too many secrets Leaving out so much.
Keep Reading »