Interview with Chellie Phillips
Author of When In Doubt, Delete It!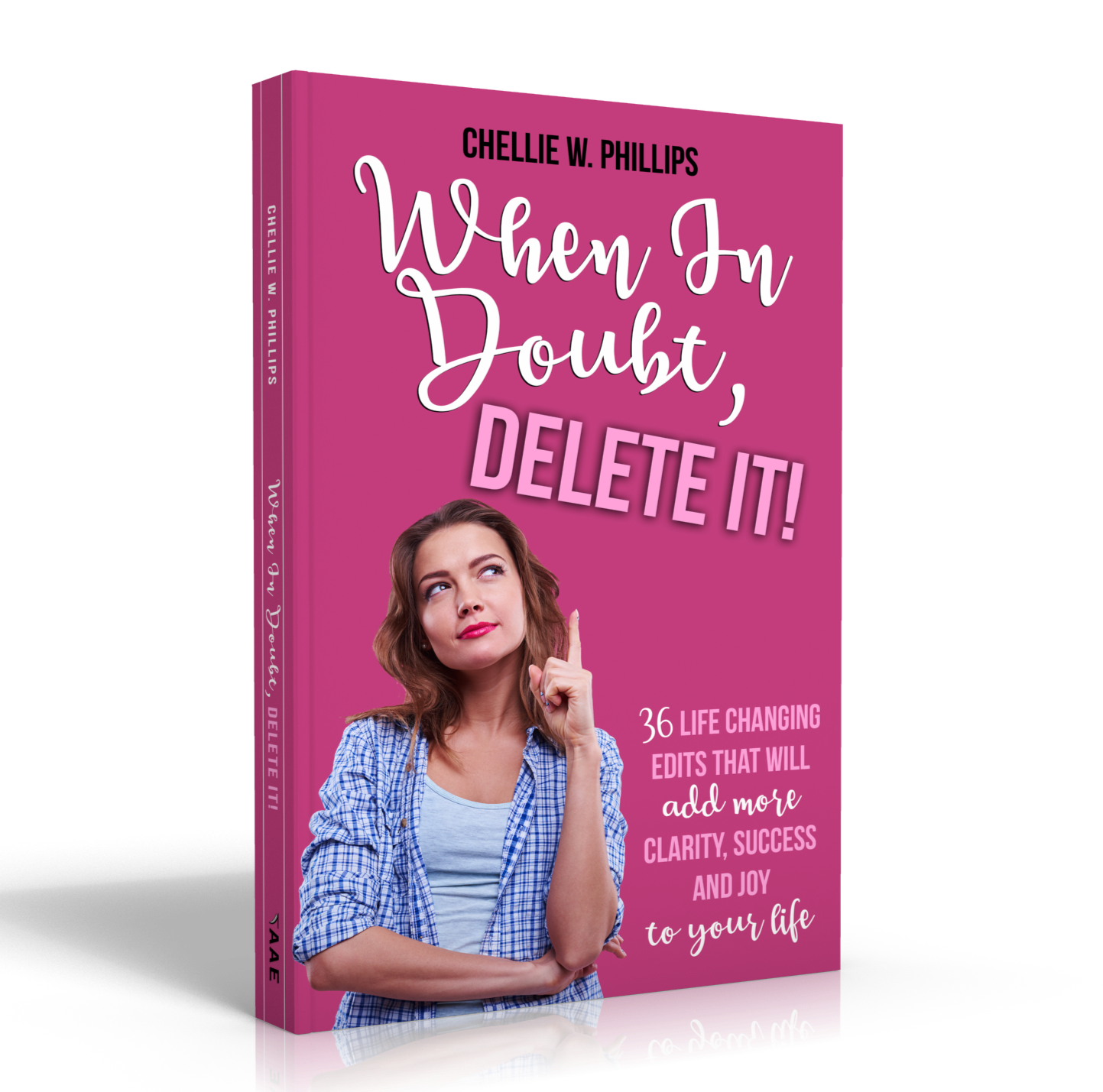 Where are you from originally and where do you reside now?
I'm originally from Alabama but now call Georgia home.
If you currently reside somewhere besides where you were born, what's the story that lead from there to here?
Writing isn't my only profession. I still work an 8-5 in the utility industry. I left Alabama to pursue new opportunities in that field.
What made you decide to write and publish your first book?
For 14 years, I volunteered with an organization who focused on college women. After working with them, I wanted to put together a resources for – not only that age group – but anyone really – of the things that had helped me on my journey to success. It's things I wish I had learned earlier in life.
How would you describe your books to first time readers?
It's like sitting on the front porch swing with your best girl friend having a real life conversation about life, success, and making sure you take time to celebrate the important moments, both big and small, every day.
Who do you feel is most likely to connect with the topics you write about?
The book is geared toward career women, but I've heard from many different age groups that they were able to find little gems throughout it. One of my Amazon reviewers was a male who said he'd bought it for his wife and then got caught up reading it himself. The advice and ideas can work for anyone.
What unexpected or surprising thing did you learn during the process of writing and publishing?
The publishing side of the process was most surprising to me. I knew very little about how distribution works and the different publishing options available to authors today. My publisher implements a hybrid method, so I retained a lot of control over my book. Some more traditional methods don't allow that.
If you could, what advice would you give to your past self before embarking on this journey?
Go with your gut. Don't second guess your message. Words are powerful and don't be afraid to share them with the world.
How many people would you ideally like to reach with your books?
I want to reach anyone who needs to hear the message. You can't put a number on that. Of course, I'd love it to reach best seller status, but in reality, hearing from readers who have been touched by the content has made me already feel like it's a success.
What has been the biggest challenge and frustration during the process to date?
Publicity. You have to constantly promote your book and your message. You're not done after the book is printed. Plus their are so many behind the scene tricks you need to know to help promote your book on Amazon and other online platforms, you really need someone to help show you the ropes.
What's your biggest strengths when it comes to book a) writing, b) publishing and c) marketing?
I feel confident in my writing and marketing skill. In my 8-5 profession, I have a lot of experience in building campaigns and marketing.
What's your biggest weakness when it comes to book a) writing, b) publishing and c) marketing?
Publishing. I knew very little about the process involved when I began the journey.
When do you think you will write your next book?
2021
Are you self published or did you use a hybrid publisher, or a traditional publisher?
Hybrid
FEATURED AUTHORS
Interview with Darrell K. Jackson
Author of  The Sign of Christ If you currently reside somewhere besides where you read more
Keep Reading »