Interview with Daniel Meier
Author of The Dung Beetles of Liberia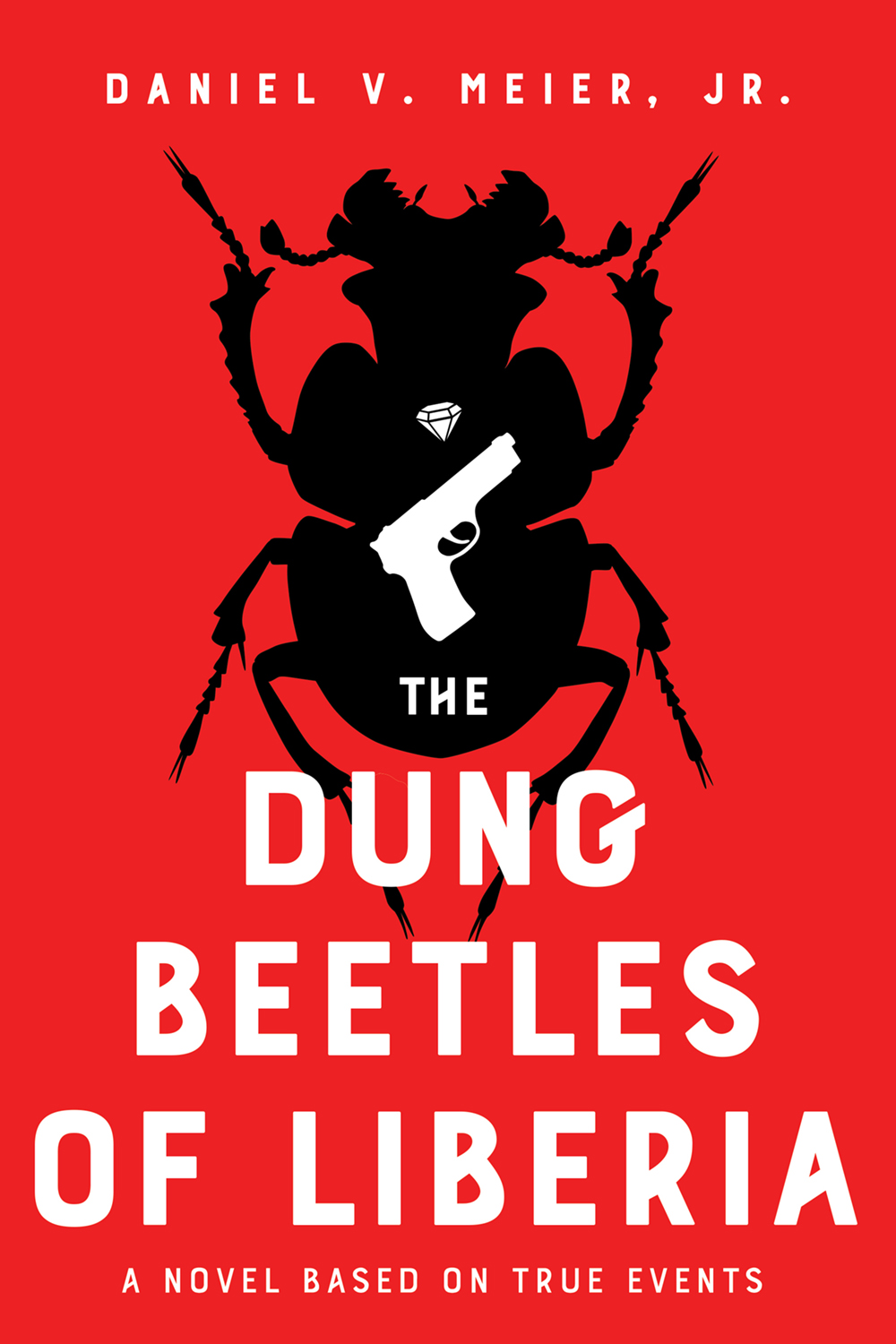 Where are you from originally and where do you reside now?
I was born in Wilmington, North Carolina and grew up there, sailing small boats on the ocean and intercoastal waterway, and flying small planes. I now live in Owings, Maryland, not far from Annapolis where I still sail. Now I sail a Bayfield 36 Cutter rig on the Chesapeake Bay.
If you currently reside somewhere besides where you were born, what's the story that lead from there to here?
My wife, at the time, was an elementary school teacher and was offered a job in Edgewater, MD, a suburb of Annapolis. I was writing my first novel at the time so I had nothing tying me to Wilmington. I was delighted at the idea of moving near Annapolis.
What made you decide to write and publish your first book?
I have always enjoyed writing and throughout my school years was encouraged to do so. My major at the University of North Carolina Wilmington was History which honed my writing style to be descriptive, but to the point. Some have called it journalistic. I was fortunate to find an agent to publish the novel I'd been working on, but because it was classified as genre fiction, I released it under the pen name 'Vince Daniels'. The book was published in 1980 and soon after that, in search of a real income, I joined the FAA as an aviation safety inspector for flight operations.
After i retired, many years later I wanted to get back to writing, so in a sense, THE DUNG BEETLES OF LIBERIA, A Novel Based on True Events is my first book (in a long while). In this case I wanted tor tell the amazing stories of a pilot friend of mine that spent 7 years in Liberia, West Africa during the 1960's. It was a wild time and Liberia was very prosperous. It was a pivotal time in Liberia's history. So I interviewed my friend for over 30 hours and wove his tales into an historical novel. I felt it was a story that had to be told.
How would you describe your books to first time readers?
THE DUNG BEETLES OF LIBERIA is a fast paced adventure/historical novel that is hard to put down. It tells the story of how Liberia (and many countries in Africa) really was. At the risk of being politically incorrect at times, I remained true to my sources. The book exists on several levels. First of all you have the story of a young man who is in search of adventure, but also absolution. Here it can be called a 'coming of age' story. On another level is the uncensored description of Africa in the 1960's with its disregard for human life, its systemic bribery at all levels of society and its vivid description of life at the poverty Level. On the most important level in is an authentic example of what happens to society when it is ruled by wealthy, powerful and entrenched oligarchy for 130 years. The freed slaves that arrived from the United States in the 1820's had developed a society that was not unlike the ante-bellum South, except the freedmen's descendents, known as Americo Liberians, now lived in the mansions, ruled the government and exploited the indigenous people.
Who do you feel is most likely to connect with the topics you write about?
So far, I have been happily surprised that people of all ages and from all walks of life have raved about the book. There is a lot of flying scenes, but there seems to be a little something for everyone: Action, history and even a little romance! Generally speaking though, I have found that anyone interested in Africa, its history or its people have loved the book and found it exceedingly accurate.
What unexpected or surprising thing did you learn during the process of writing and publishing?
Because of the ease with which I found a publisher for my first book, I was amazed at how difficult it was to find either an agent or a publisher. Writing the book was the easy part. Finding someone who would even read it for consideration proved to be a monumental task.
If you could, what advice would you give to your past self before embarking on this journey?
It's hard to say. Because of all the difficulty I have had getting the book published, I am tempted to say… But I won't say it. Instead I'll say, Keep writing, keep doing what you love to do. And don't ever stop trying.
How many people would you ideally like to reach with your books?
Seriously, I want as many people as possible to read this book. The reviews I have received have all been enthusiastically five star. The consensus is that it really is an important book and that everyone should read! Shoot, I would love to see it on the best seller list!
What has been the biggest challenge and frustration during the process to date?
That's easy. The hardest thing I have had to learn is how to market and self-promote in the digital world. I applaud publications like yours who help authors (that are not funded by one of the big houses) get the word out that this is a great book. The amount of work required to handle an effective marketing campaign is too much for an author by him/herself. My wife has helped a great deal but because we did not grow up in the digital age, many of the on-line media requirements are new to us.
What's your biggest strengths when it comes to book a) writing, b) publishing and c) marketing?
a) As for writing, I am happiest when I am writing (second only to sailing). It comes naturally, and I have been complimented on my evolving character development and my vivid descriptions that are related in a journalistic style.
b) My publisher, Boutique of Quality Books, is my greatest strength. They're great
C) I am happy to go anywhere to speak, greet, or sign books. I am quite proud of this book!
What's your biggest weakness when it comes to book a) writing, b) publishing and c) marketing?
a) As I write, I tend to "throw words on paper," which makes my second draft quite a chore. That is when I have to mold the story into a cohesive set of events that tell an interesting and meaningful story.
b) I am probably not pushy enough to keep on looking after my first rejection.
c) I am very new to media marketing and leave all of that to my wife.
When do you think you will write your next book?
I have almost completed the first draft of the sequel to THE DUNG BEETLES OF LIBERIA. My hero returns to Liberia just as the last Americo-Liberian president is slaughtered in a coup that marks the beginning of the abrupt downfall of Liberian society.
Are you self published or did you use a hybrid publisher, or a traditional publisher?
BQB Publishing describes itself as a "traditional publisher with a hybrid arm." That is to say they do the heavy lifting of getting it to distributors, national marketing, book cover and interior design to name a few . The author is expected to help out in the areas of editing and self promotion. BQB has been there to guide us throughout the whole experience. Which I think is fair. I'd like to take this opportunity to say that small presses like BQB are really saving American Literature. Rather than selling themselves out to celebrity memoirs and cookbooks, they are finding beautifully written books and trying to let the world read them.
FEATURED AUTHORS
Interview with Darrell K. Jackson
Author of  The Sign of Christ If you currently reside somewhere besides where you read more
Keep Reading »