Interview with Donovan Lord
Author of Heartaches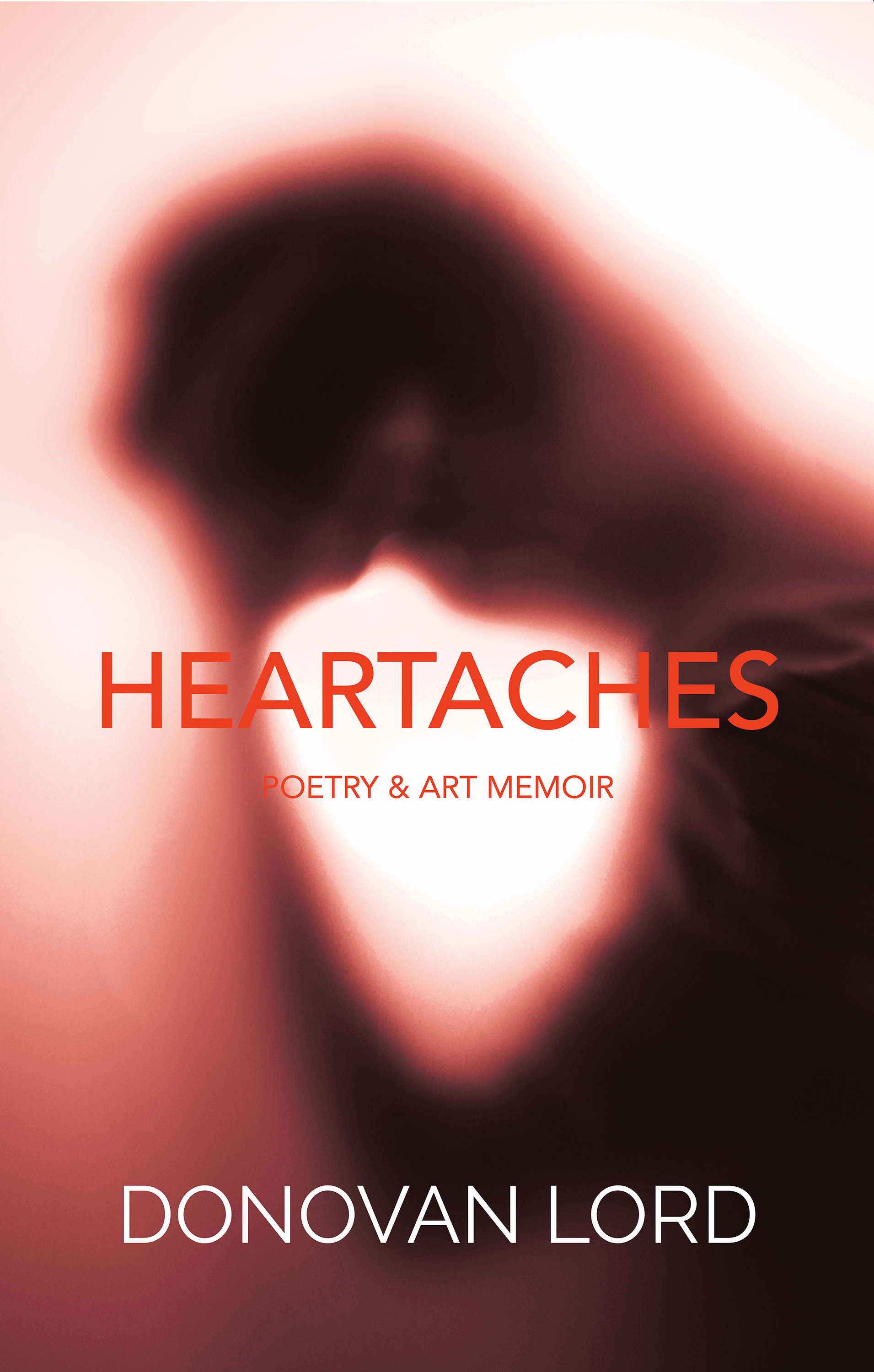 Where are you from originally and where do you reside now?
Born and Raised in Texas. Originally from East Texas (Terrell, Texas and Forney, Texas) but moved to Dallas when I was a kid and have lived here since.
If you currently reside somewhere besides where you were born, what's the story that lead from there to here?
My mother wanted me to be in a good school system when I was a kid. So from the age of 5 until 11, we lived in East Texas and commuted 40 minutes to Dallas each weekday for her to work and for me to go to a better school system. It was illegal but she wanted me to have the best education possible and so I had to lie and say I lived nearby. My mother even gave me a friend's address to use as our address which I was forced to remember. That's how I ended up in Dallas.
What made you decide to write and publish your first book?
My first book, Heartaches, came out of a time of self-renewal, discovery, and re-discovery, of myself. I was going through a great deal the year I wrote it and compiled it from poetry I had written throughout my life as well as several new poems as well I had written specifically for the book. I have been writing my full length memoir (novel-style) since 1988 and although I am always making progress, I was eager to finally publish a portion of my life's story. I chose to focus on many heartaches that I have endured over the course of my 44 years.
How would you describe your books to first time readers?
An autobiographical poetry and art book, heartaches' poems are as universal as they are personal. The poems are conceived as flash-points of heartaches that reflect painful moments in my life.
Growing up gay, biracial (half-white and half-black), liberal and agnostic in religious family in small-town Texas imbued my life with a mountain full of heartaches. Told through poetry, heartaches revisits many painful moments in my life from heartbreak, to suicide, and from racism to homophobia, heartaches reflects some of the various means of pain that the I has endured over a 25 year period.
heartaches also features Donovan Lord's artwork and photography in conjunction with each poem to elevate and complement the emotional experience of the book.
An introspective, innovative debut, heartaches reminds us of the transformative power of emotional pain and the indomitable human spirit.
This book is one for anyone who can relate to, at once, the unique and ubiquitous nature of the issues that heartaches addresses. Readers will finish this book not only knowing the journey of the author's life but with a better understanding of themselves and by promoting the healing of heartache of one's own.
Who do you feel is most likely to connect with the topics you write about?
Primarily those from the GLBTQIA or Bi-Racial/Mixed-Race communities and those whom have suffered from depression, anxiety and failed and/or abusive relationships, or anyone whom has been or felt like an outcast or the underdog most of their lives.
What unexpected or surprising thing did you learn during the process of writing and publishing?
How unfriendly and unwelcoming the independent bookstores in Dallas are to first time local authors. I was treated like a pariah and not sure why by ALL of the bookstores I approached. They made fun of me, told me they would never carry my books and others just never responded at all.
If you could, what advice would you give to your past self before embarking on this journey?
I wrote this book because I needed to express many painful moments in my life in hope others would relate and not feel so alone. I had no expectations for any success one way or the other for this book, I didn't write it to make money or fame, I wrote it to find an audience of as many people I could who would read it and understand its meaning.
How many people would you ideally like to reach with your books?
However many people in the world whom are GLBTQIA, Bi-Racial, or those whom have suffered from depression, anxiety, suicide attempts, racism or failed marriages/relationships.
What has been the biggest challenge and frustration during the process to date?
Finding my audience. My book is Uber-specific to my life and being that I am very different than most people being bi-racial and gay, many people may think it wouldn't apply to them or that they couldn't relate to it so they might just not give it a chance. However, many of the themes, although not all, are quite universal especially those about heartbreak, abuse, depression and anxiety. So, I would say figuring out the best way to market my book to the public through my own means and succinctly and successfully communicating what the book is about, not what they may think it's about.
What's your biggest strengths when it comes to book a) writing, b) publishing and c) marketing?
A). Creativity and Point of View. B.) Graphic design ability. C.) The book is unique
What's your biggest weakness when it comes to book a) writing, b) publishing and c) marketing?
A) Time to write. Although I try to write daily, I run a business of my own and it's hard to find the time. B.) Deciding on the design of the entire book. C.) Finding my audience.
When do you think you will write your next book?
I'm working on my actual full – length memoir still that I have been writing since 1998. It only pertains to the first 25 years of my life but is already 800 typed pages long! So, I'm working on editing that down and trying to finish writing the first draft still. I hope to have it published in the next 2 years.
Are you self published or did you use a hybrid publisher, or a traditional publisher?
8square Press published my book.
FEATURED AUTHORS
Interview with Darrell K. Jackson
Author of  The Sign of Christ If you currently reside somewhere besides where you read more
Keep Reading »