Interview with Joy Johnston
Author of The Reluctant Caregiver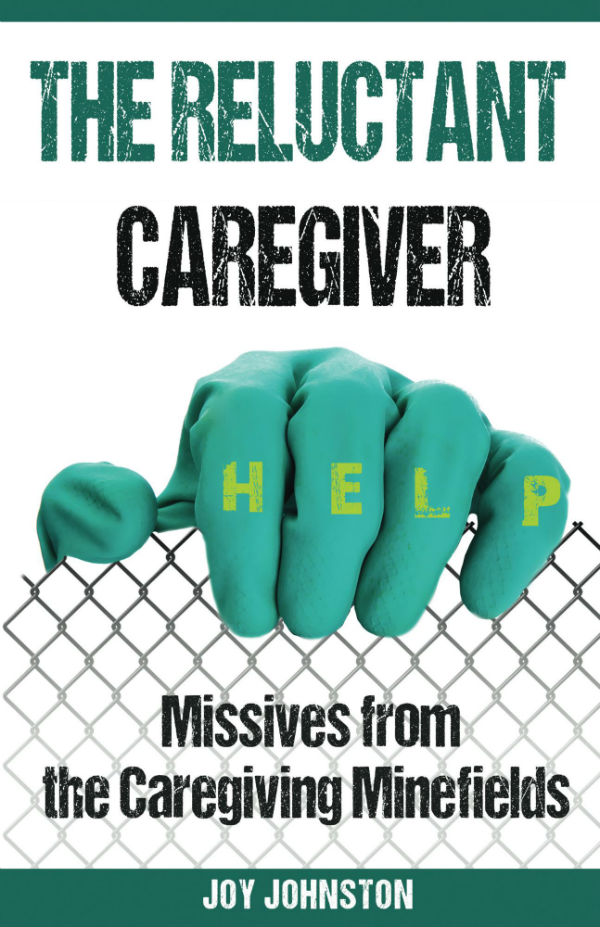 Where are you from originally and where do you reside now?
Originally: Downey, Calif.
Now: Atlanta, Ga.
If you currently reside somewhere besides where you were born, what's the story that lead from there to here?
I moved to Atlanta after attending college in Texas.
What made you decide to write and publish your first book?
I wanted to share my experiences as a family caregiver, in hopes of helping others going through a similar situation.
How would you describe your books to first time readers?
The Reluctant Caregiver is a collection of personal essays on family care giving, told from a nontraditional perspective.
Who do you feel is most likely to connect with the topics you write about?
Other family caregivers.
What unexpected or surprising thing did you learn during the process of writing and publishing?
Writing your book may be easier than formatting it for publication via Amazon.
If you could, what advice would you give to your past self before embarking on this journey?
To have more confidence in my writing voice and to have attempted publication before the care giving phase of my life.
How many people would you ideally like to reach with your books?
I prefer quality over quantity. What means the most to me is not book sales, but for a fellow caregiver to reach out and say that one of my essays made a difference in their life.
What has been the biggest challenge and frustration during the process to date?
Recruiting reliable help to format my book and create the book cover. I mainly used Fiverr, which was hit or miss in quality.
What's your biggest strengths when it comes to book a) writing, b) publishing and c) marketing?
I'm a journalist, so my strengths are in writing and social media promotion. I'm quite comfortable using digital publishing tools.
What's your biggest weakness when it comes to book a) writing, b) publishing and c) marketing?
The publishing world is highly competitive so it's difficult to know which agencies to pitch a proposal to, though attending writing conferences can help navigate the murky waters. As far as marketing,I'd like to do more in-person events, such as book signings or readings, but lack the connections.
When do you think you will write your next book?
Over the next year or two.
Are you self published or did you use a hybrid publisher, or a traditional publisher?
I'm self-published.
FEATURED AUTHORS
Interview with Darrell K. Jackson
Author of  The Sign of Christ If you currently reside somewhere besides where you read more
Keep Reading »