Interview with Sandra K-Horn
Author of Downward Spiral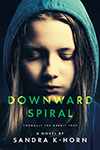 Where are you from originally and where do you reside now?
I'm from Cleveland, Ohio originally and now I live in Columbus, Ohio.
If you currently reside somewhere besides where you were born, what's the story that lead from there to here?
My former husband was Mayor of Cleveland. He moved us from Cleveland to a little city named Mt. Vernon as he tried to be elected to governor against to major politicians. I had a small child at the time and feared for her since there was a significant price on my former husband's head for his political stands. I moved to Columbus to protect my child and have more opportunities for both of us.
What made you decide to write and publish your first book?
I am a teacher. For 31 years I taught high school. At a teacher's meeting, I met a detective who told us about drug paraphernalia and new trends of drugs. I soon discovered after talking to graduates what had gone on with them as I taught them. I had no clue. I had to write this story so parents and teachers could use the book to start life saving discussions.
How would you describe your books to first time readers?
This one is about a teen who struggled to be happy. I have written also about the difficulties of woman who had given up her career and had to rediscover herself. I am working now on the story of the undercover cop who inspired Downward Spiral.
Who do you feel is most likely to connect with the topics you write about?
I want people to know the power they have. Whether in influencing others or fighting for yourself, there is always hope. The current amount of drug related suicides influences me that people have to know that. By the way, there is humor in all my books because with these important issues, humor is important.
What unexpected or surprising thing did you learn during the process of writing and publishing?
I didn't realize how little I and other parents and teachers know about the current trends in drugs. I also learned how strong I was to fight for my students and myself.
If you could, what advice would you give to your past self before embarking on this journey?
I didn't know who strong I am.
How many people would you ideally like to reach with your books?
Parents need an opening to talk to their pre-teens and teens. Teachers need to know what is out there for the current problems for alcohol and drugs.
What has been the biggest challenge and frustration during the process to date?
I have worked hard to get the messages out. I don't want to wait for the usual time for a nonpolitical book to come out. How many parents and kids could be saved the ache if I can have the read the book and have important information.
What's your biggest strengths when it comes to book a) writing, b) publishing and c) marketing?
I am a good story teller. I do intensive research. I have been involved so much in the writing I didn't know the business of publishing. I was determined to know how to have my stories get out.
What's your biggest weakness when it comes to book a) writing, b) publishing and c) marketing?
Patience is my biggest weakness. But I am learning.
When do you think you will write your next book?
I have one in edit. It has been edited three times. Another is now in the second rewrite and I am still interviewing and researching.
Are you self published or did you use a hybrid publisher, or a traditional publisher?
I am self published for Downward Spiral but I would like to be a hybrid with my next two.
FEATURED AUTHORS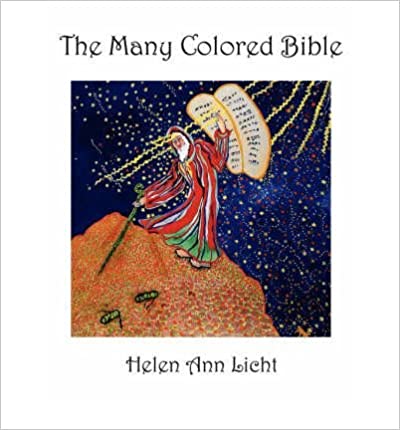 Interview with Helen Ann Licht
Worrying if I was telling too many secrets Leaving out so much.
Keep Reading »