Interview with Scott Sharpe
Author of A Wild Eden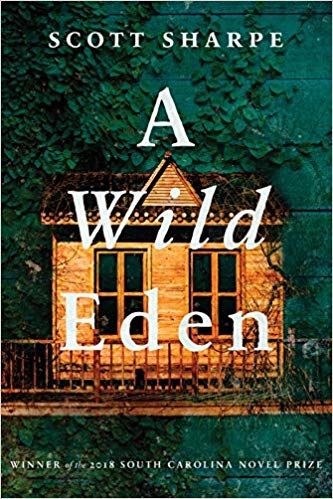 Where are you from originally and where do you reside now?
I was born in Columbia, SC, but grew up in Hopkins, just east of Columbia. I live in an unincorporated part of East over now – also east of Columbia.
If you currently reside somewhere besides where you were born, what's the story that lead from there to here?
I've moved back and forth between Hopkins and Eastover several times over the years. Although, I've always worked in Columbia, I love the peace and quiet of Lake Dogwood in Eastover. I fell in love with a cottage at the lake, and I've been there ever since. That creates quite a drive to work, but it's worth it. I still live close to my parents and siblings.
What made you decide to write and publish your first book?
Although I've been writing for many years, I was always afraid to share my words with others. In 2013, to force myself to let others read my writing, I signed up for a creative writing class. One of the assignments was to write the first chapter of a novel. I wrote the first chapter of A Wild Eden based on an image of a man looking up at an unfinished tree house – an image I'd held with me for over a year (that's a longer story).
How would you describe your books to first time readers?
A Wild Eden is considered a Southern thriller. It's the story of a son's journey to understand his father, after his dad's passing. The son, Jack, uncovers family secrets that have only been vaguely manifested to him through a recurring nightmare and is forced to confront his horrible past. Between trying to keep his family safe from a vicious drug dealer and a series of family misfortunes, Jack struggles to overcome his own history of violence.
Who do you feel is most likely to connect with the topics you write about?
A Wild Eden is essentially a novel about the strength of family. Anyone whose life has been touched by the loss of a loved one, domestic violence, or a battle with a serious addiction or illness will connect with the characters and the story. Many folks have also commented on the way the setting takes them back to their childhoods.
What unexpected or surprising thing did you learn during the process of writing and publishing?
I learned that once you have the first draft written, the hard work begins. There is so much more to writing a novel than just getting the first draft done. There is editing, more editing, and still more editing. And then the publisher will edit some more. But, honestly, I loved every moment of the process, and my publisher, Hud City Press, is amazing.
If you could, what advice would you give to your past self before embarking on this journey?
I would advise myself to study the publishing industry more. Self-education on the process of publishing helps to allay any false assumptions and keep one grounded during the process.
How many people would you ideally like to reach with your books?
Of course, I'd like for everyone to read A Wild Eden. But mostly, I'd love for anyone seeking hope in hopeless situations to find this novel. It was written for them. For those seeking solace in family – not just traditional family – this is for you.
What has been the biggest challenge and frustration during the process to date?
The waiting has been difficult. From the time I found out A Wild Eden Would be published until publication was about fourteen months. Patience (not my forte) is required in the world of publishing.
What's your biggest strengths when it comes to book a) writing, b) publishing and c) marketing?
a) For writing, my biggest strength is my ability to create real people – women and men we all know.
b) In publishing, my biggest strength is my willingness to follow instructions and meet deadlines.
c) I'm a novice at marketing, but I'm learning to connect with readers, and I love that – I enjoy hearing their stories!
What's your biggest weakness when it comes to book a) writing, b) publishing and c) marketing?
a) I tend to edit while I write, which is probably not the best way to get a novel finished. But I'm working on keeping writing and editing separate. It's still difficult for me.
b) My lack of knowledge of the publishing industry is a weakness. I have learned quite a bit in the last year, and it will be very beneficial as I work on new projects.
c) I started trying to increase my social media presence very late. This put me far behind my fellow authors, I believe. Self-marketing is essential for success, and one can't start too early.
When do you think you will write your next book?
I'm working on my next novel now. It's more complex than the first one and taking longer than anticipated, but I hope to have it finished by early next year. I'm very excited about this one.
Are you self published or did you use a hybrid publisher, or a traditional publisher?
I won the SC Novel Prize and Hub City Press (a traditional independent publisher) published A Wild Eden in August of this year (2019).
FEATURED AUTHORS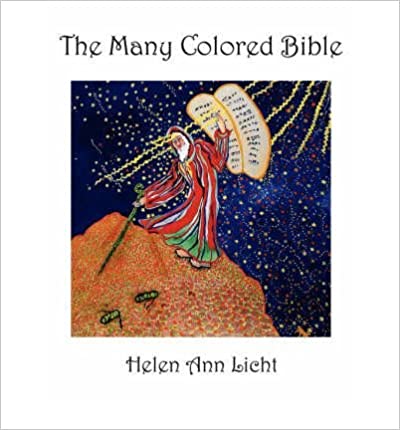 Interview with Helen Ann Licht
Worrying if I was telling too many secrets Leaving out so much.
Keep Reading »