Interview with Stephanie Comello
Author of Seasons Of A Poet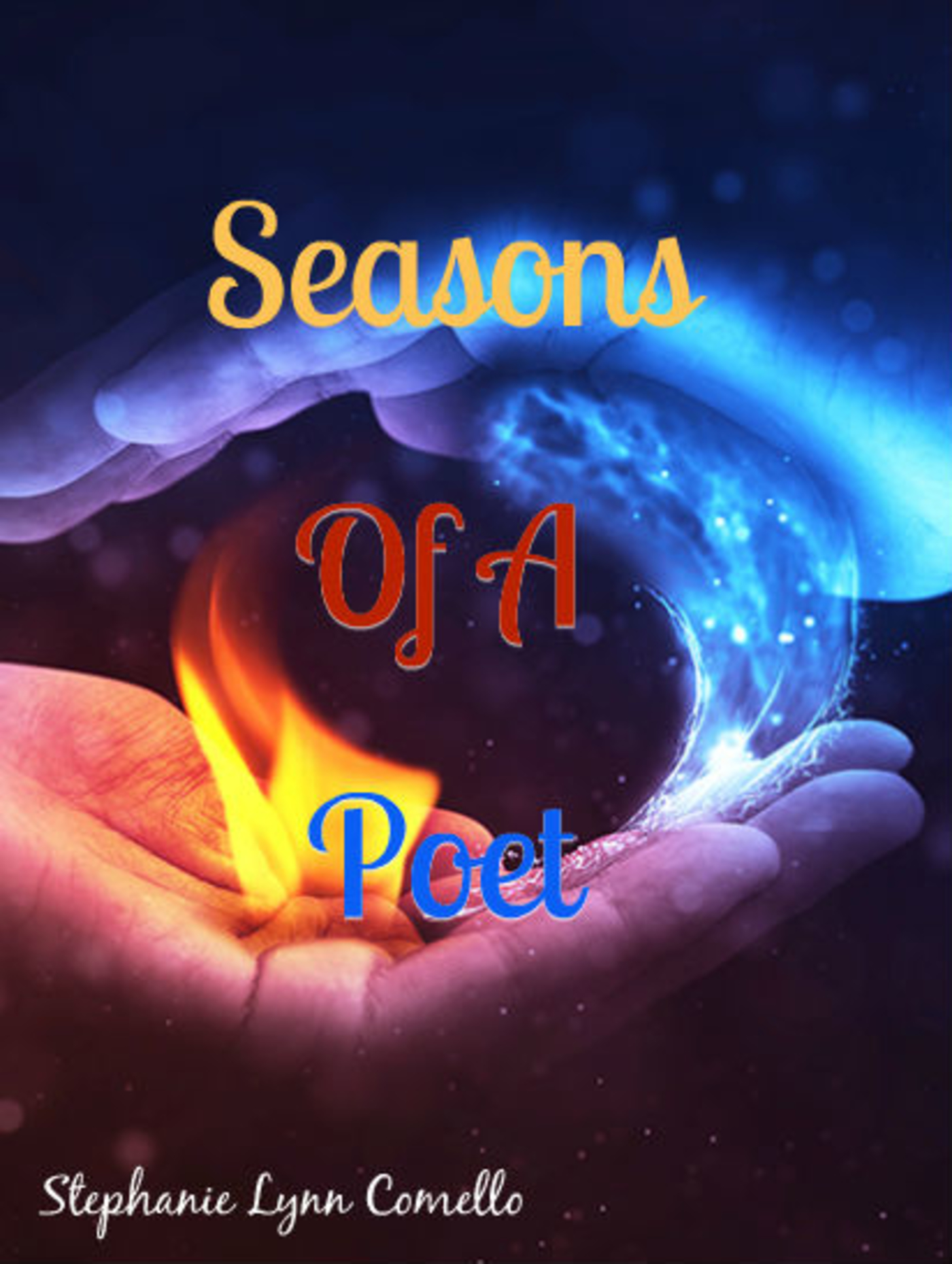 Where are you from originally and where do you reside now?
I am originally from North Hollywood, California, and now I live in Temecula, California.
If you currently reside somewhere besides where you were born, what's the story that lead from there to here?
The year I graduated high school my parents moved us to Las Vegas, Nevada where I lived for seven years or so. But I made our way back to California, now I am living in a beautiful little wine country, in the city of Temecula.
What made you decide to write and publish your first book?
I have been writing poetry since I was about seven years old and I have compiled a good amount of poetry. I was given great advice, that I should publish my works in an anthology from the beginning to the present time. That is what brought Seasons of A Poet to life.
How would you describe your books to first time readers?
It's a collection of my poetry from when I was about seven years old up until the present. There are many different themes from love to nature, they are my thoughts and feelings about life and my journey through it.
Who do you feel is most likely to connect with the topics you write about?
Anyone that loves poetry or wants to read something that gives you the opportunity to realize that someone has been through something similar to you.
What unexpected or surprising thing did you learn during the process of writing and publishing?
That I had written so many poems throughout my life, I was stunned. And publishing this anthology has made me realize what my true calling in life really is, to be an author, it has been my secret dream since I was a child.
If you could, what advice would you give to your past self before embarking on this journey?
Follow your heart and shoot for the stars, be true to yourself, and write as much as you can.
How many people would you ideally like to reach with your books?
If I can reach anyone and they can relate to my book, I would be happy.
What has been the biggest challenge and frustration during the process to date?
I think to try to figure out the best way to promote my book, with all of the social media and blogs, it can be a tad daunting at times.
What's your biggest strengths when it comes to book a) writing, b) publishing and c) marketing?
When I am writing poetry, at times they just start to flow into my mind and I can write, and write when I am inspired.
When I decided to publish my book, it was all because of some advice that I was given, he told me I should find my passion, poetry, and create an anthology of all my work.
With marketing, I am big on posting to Twitter, Facebook, Instagram, Youtube, and LinkedIn, as well as my website and blog.
What's your biggest weakness when it comes to book a) writing, b) publishing and c) marketing?
I tend to overthink things when I am writing at times, I always try to remind myself, just write.
I taught myself how to format a book for publishing and there is a big learning curve for me.
Marketing is like a foreign language at times, it tends to get lost in translation and I am always trying to decipher it.
When do you think you will write your next book?
I published my second poetry book The Willow, the Heart, and the Girl. It's poetry in the form of nature, love and the girl, these have been written in the last three months of my life. I am also working on my first book of short stories that are based on learning, growing, finding yourself amidst life's hardships.
Are you self published or did you use a hybrid publisher, or a traditional publisher?
I am self-published on Amazon.
FEATURED AUTHORS
Interview with Darrell K. Jackson
Author of  The Sign of Christ If you currently reside somewhere besides where you read more
Keep Reading »