A Comprehensive Book Review on Giraffes Can't Dance
Children's Book Review:  Summary, Review, Analysis, and Author Biography
Book Summary
Giraffes Can't Dance is a fiction book about Gerald, a giraffe who cannot dance very well. Gerald has four left feet, with knees always buckling and with legs too spindly for dancing. During the annual jungle dance, all animals showed some real mean moves, and poor Gerald got teased by other creatures and was hooted off the dance floor.
Gerald got upset and was leaving for home when he comes across a cricket. Now this wise little creature gave him a piece of advice saying, "Sometimes, when you're different, you just need a different song." So to the sound of the trees and the wind, Gerald starts to move. He listened to the sound around him and starts swaying gently, swishing lightly, and did a bit of circling. With the guidance of the cricket, Gerald is able to learn how to dance and the other animals in the jungle were left in awe.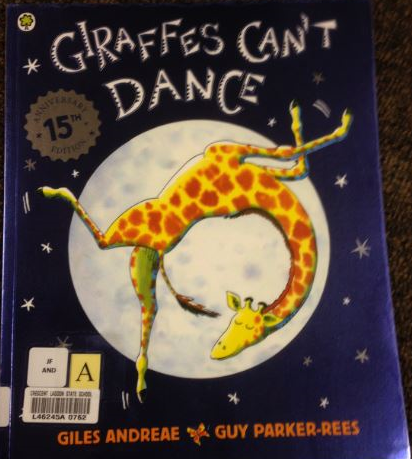 Book Review
This children's book is wonderfully illustrated with interesting pictures of lions tangoing, rhinos that rock and roll, warthogs waltzing, and chimps cha-cha-ing.  The pen-and-ink and watercolor depictions of the animals project a fun and party vibe. The jaunty rhymes work well for easy reading, and the humor charms both children and adult alike.
Above all, it's the valuable message that makes Giraffes Can't Dance one of the best books of all time. It sends a lovely message to young children that it's okay to be different and do things your own way. Each one of us has his or her own unique talent, but it just takes a little push from family and friends to do brave things. This book exudes an interesting story with an even more thought-provoking moral lesson, as stated by other kid's book reviews. No wonder, this story is on the top of Amazon's children's book recommendations.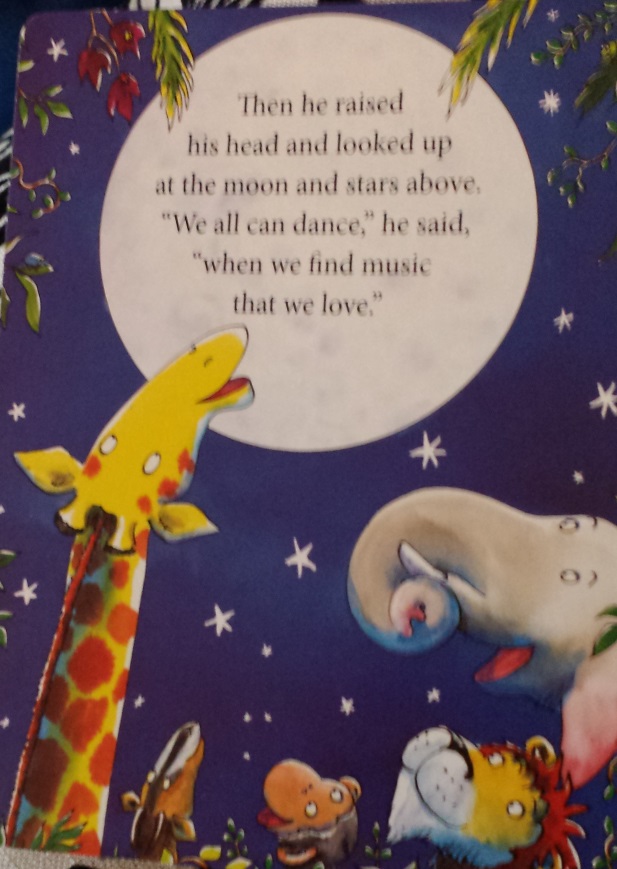 Analysis:
Friendship and loving yourself are the big themes in this story. Gerald was anxious to go to the annual jungle dance because he is aware that he cannot measure up to the dancing skills of other animals. The lions called him clumsy, while others told him he looks weird dancing. These horrible remarks made Gerald feel even worse about himself. This part of the story relays the message about how much damage prejudice can do.
It is remembered that at the beginning of the story, the jungle animals laughed at Gerald when he was trying his best to fit in with society's norms. But toward the end, the animals saw Gerald dancing and told him that he was the "best dancer we've ever, ever seen!"
The animals started to like him and wanted to hang around him because he is now great. On the other hand, the cricket was being a good friend by not making fun of Gerald and comforted him when he was down.
About the Author
Giles Andreae is an award-winning children's book author and the man behind the two famous children's book Edward Monkton and Purple Ronnie. Giles has sold over two million copies of his picture books which makes him one of the most phenomenal authors of today. In 2006 Giles worked with Blunderbus Theatre Company to bring his children's picture book Giraffes Can't Dance to stage.
Currently, this British author lives with his wife Victoria in South Oxfordshire, together with their four children, Flinn, Jackson, and twins—Freya and Nat.
FEATURED AUTHORS
Interview with Darrell K. Jackson
Author of  The Sign of Christ If you currently reside somewhere besides where you read more
Keep Reading »