Audrey Hepburn: Fashion Icon, Hollywood Personality, Humanitarian
Audrey Kathleen Hepburn is an iconic mid-century Hollywood personality. Then and now, her face has been the epitome of elegance. But like the rest of us, Audrey Hepburn had a story to tell.
Audrey Hepburn's Personal Life
Audrey had a challenging childhood. At a young age of five, she was sent to a boarding school in England. A year later, her alcoholic father walked out of their home. During World War II, the Hepburns lost all of their wealth to the Nazi officers, leaving Audrey and her family almost starving to death.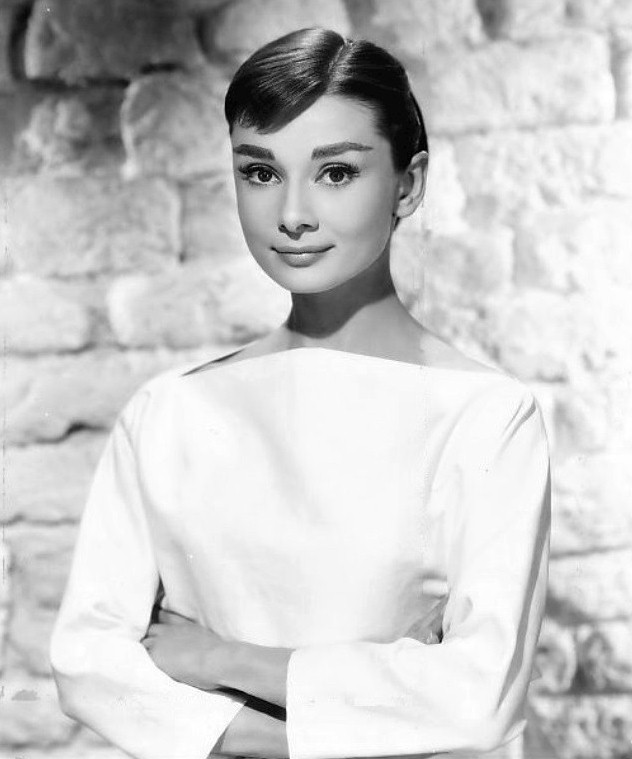 Audrey's Life after War
Audrey Hepburn had always loved ballet. She auditioned for a scholarship at Ballet Rambert, but was told that she was too tall to be a prima ballerina (Audrey Hepburn's height was 5'7).
Audrey was devastated, but these harsh remarks did not stop her from chasing her dreams. She didn't aspire to be an actress, but Audrey took part on some films to earn money.
Her initial break came when she got a small part of a musical comedy play, Gigi. Audrey Hepburn enchanted the audience with her expressive doe eyes, and from then on, she landed on box-office movies one after another. Audrey Hepburn's film Roman Holiday is considered to be her biggest break. She was paired with Gregory Peck who predicted her success and told the directors that her name should be written on top of the title, for Audrey would win an Oscar. And true to Peck's words, Audrey did receive her first Academy Award for Best Actress.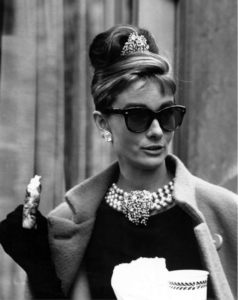 Audrey Hepburn's Children and Marriage
Audrey met her then husband, Mel Ferrer, at the set of Broadway in 1954. After working together for the musical hit play Ondine, the two fell in love and flew to Switzerland to get married.
Unfortunately, Audrey fell into depression after having two failed pregnancies. Since Audrey had been suffering from depression ever since childhood, her miscarriages were difficult for her.
"After yet another miscarriage, I was almost on the edge of insanity."
Thankfully, on July 17, 1960 Audrey gave birth to a healthy boy, and named him Sean Hepburn-Ferrer.
Audrey Hepburn's Iconic Look
In 1961, Audrey starred in a romantic comedy film Breakfast at Tiffany's where she wore the little black dress of all time. Designed by the famed Hubert de Givenchy, Audrey Hepburn's dress has become an inspiration of many wardrobe staples. The look was completed with a pearl necklace, long black gloves, and oversized sunglasses.
Audrey's Failed Marriage
Audrey has always wanted a big and happy family. She only has a simple dream, and that is to have a normal family life and cook dinners for her husband. Recalling her first marriage, Audrey wrote, "I never wanted a divorce. I hate that word. My idea was to get married once and for all."
It was rumored that Audrey wanted to stop participating in films and focus her attention on her family and her son. But Mel wanted her to continue working as he has seen a lot of potential in her. Due to irreconcilable differences, the two separated after fourteen years of marriage.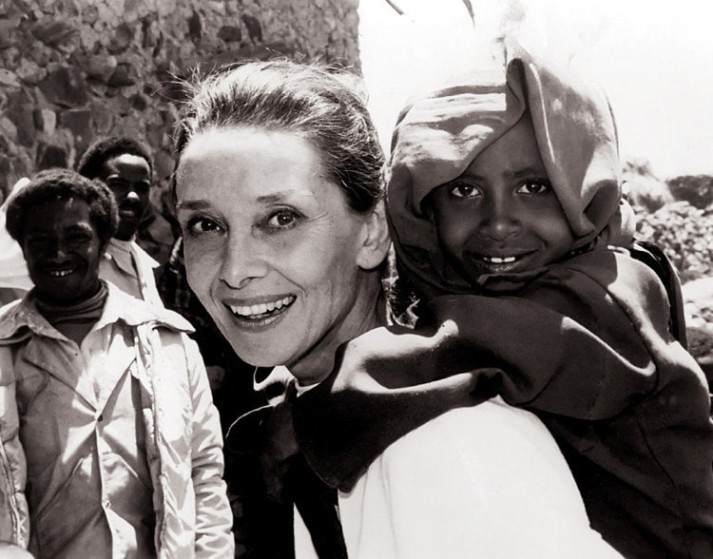 Audrey Hepburn as UNICEF Ambassador
In spite of all of the problems in her private life, Audrey stayed a sincere person. The actress had been serving as a UNICEF Special Ambassador from 1988 until her untimely death. She helped children who were victims of war. Audrey implemented humanitarian projects and was awarded the Presidential Medal of Freedom.
"I can testify to what UNICEF means to children, because I was one of those who received medical relief and food right after World War II. I have a long-lasting gratitude and trust for what UNICEF does."
Audrey's family and friends lost her from cancer at the age of 63. She lived a difficult, yet an unusual life full of infinite joys and sadness.
"Remember, if you ever need a helping hand, it's at the end of your arm.
As you get older, remember you have another hand:
The first is to help yourself, the second is to help others."
–Audrey Hepburn
FEATURED AUTHORS
Interview with Darrell K. Jackson
Author of  The Sign of Christ If you currently reside somewhere besides where you read more
Keep Reading »