Glamping: The Vacation You Never Knew You Needed
With the stress and demands of the everyday grind, the best thing to do to unwind is to go immerse oneself in nature, but doing so comes with a price. The great outdoors may be beautiful and inspiring, but to be in nature involves long hours of hiking, setting up camp, taking toilet breaks in the bushes, and the unavoidable mosquitoes which requires another vacation to recover from.
Worry no more, because the solution to this dilemma is glamping.
What is glamping?
A sexy portmanteau that combines the words glamour and camping, glamping is a way to experience the great outdoors without the accompanying inconveniences. It does away with the traditional sense of camping and embraces a more resort-style vibe, with glamping sites offering amenities and even en-suite toilets inside very lushly decorated tents. First appearing in the United Kingdom in 2005, the people behind glamping aim to create sustainable, quasi-outdoor lodging that offers travelers a comfortable stay amidst nature.
A throwback to the palatial tents of the Ottomans and the British aristocracy when they went on trips and safaris, decorating their tents as lavishly as their swanky abodes. Glamping became the modern equivalent combining primitive amenities with today's technology, catering specifically to those wealthy travelers who do not wish to sacrifice comfort or luxury even in their search for adventure. However, the nice thing about glamping in the 21st century is the fact that you don't need to be extravagantly rich to book a trip.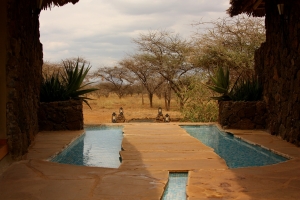 Also called "boutique camping," glamping isn't confined to fancy tents in glampsites. There are glamping trailers, resorts, luxury teepee camping, barns, farmhouses, cabins, cubes, pods, domes, tree houses, lodges, caves, ice hotels, trains, planes, and even yurts to cater to even the most discerning clientele.
Camping in luxury has never been easier what with dedicated websites that provide a myriad of options in fabulous glamping locations around the world. There are treehouses in the Dominican Republic, lodges in Italy, tents in the French countryside, and many more options to capture the whimsy of those who want to escape it all without leaving anything behind.
Additionally, the companies that offer glamping sites also have options for additional tours and excursions on top of the accommodations. You can book professionally guided activities like canoeing, trekking, mountain climbing, mountain biking, archery, and nature walks that you can spend your day doing and then later unwind in your luxurious tent over a glass of wine.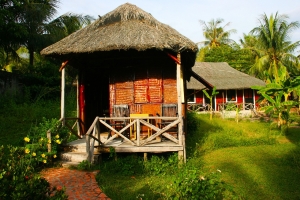 Some glamping locations are not as luxurious, and in this day and age are considered to be traditional. When you book this kind of glamping, you are provided an already set up tent with a comfortable bed and electricity, but you still have to share a shower and toilet with other people, bring your own provisions, and make your way to the location, versus the more high-end ones where the resort picks you up, you have your own bath in your abode, and have food specially prepared for you by a chef.
In a nutshell, the options for glamping is similar to staying at hotels. There are five star ones and one star ones and hostels and guest hoses. However, you can always opt for a DIY glamping. Bring bigger tents and glamping accessories, like your laptop, portable cooking utensils, and comfortable beds. The advantage of glamping is that you are in nature with the comforts of home.
FEATURED AUTHORS
Interview with Darrell K. Jackson
Author of  The Sign of Christ If you currently reside somewhere besides where you read more
Keep Reading »